The market has experienced an unusual start to the year.  While spring has historically been the busiest buying season, the severe shortage of homes for sale has upended the sales calendar. As competition for homes heats up across the country, January is the new April… Spring has sprung.
So what's in store for the 2020 real estate market? We ended 2019 with home prices up again in most markets. Buyer demand was and continues to be strong with tepid seller activity still in many locations. This imbalance is causing home prices to continue to increase while total sales are lower than they would be in a more balanced market.
Talking points for the year will parrot those in 2019: we are still facing an affordability crisis. While lower mortgage rates have offered some relief in offsetting rising home prices, the continued decline in homes for sale will be a factor in slight, but steady sales price increases throughout 2020. Though new construction has been on the rise in 2019 and is expected to continue into 2020, many experts note that the country is still not building enough new units to quench demand. It remains to be seen whether existing homeowners will be enticed to sell by higher home prices, which could finally bring the overall housing market into greater balance.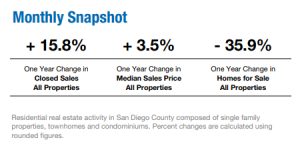 With more buyers jumping into the market in January, this year's spring market will likely see even fewer homes for sale. Current homeowners are reluctant to give up what they have. Given how pricey the market is now, so it is up to the nation's home builders to ease the supply crisis. They are increasing production slowly, but have not fully focused on the lower end of the market, where supply is leanest. With low mortgage rates, low unemployment and continued wage growth, home buyer activity is expected to remain strong and healthy into the new year.  
Here's what we saw last month: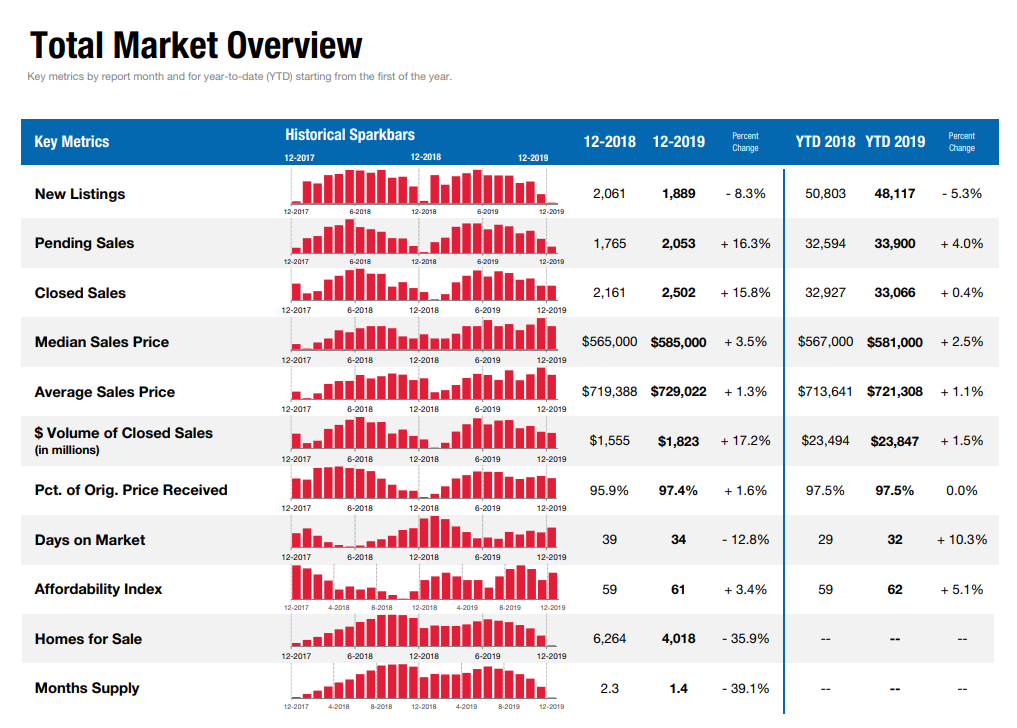 BUYER ADVICE:
Competition is already heating up! Inventory is low and in decline – at this continued pace, we can expect Spring Buying season this year to be particularly fierce. With interest rates low, this is a great time to buy.  I would urge you to get started on your search if you are looking to buy in 2020.  We can anticipate inventory levels to continue in decline, however it's your fellow buyers and the millennial buyer boom expected to begin this year that will severely impact your success in the buying market this year. Don't waste precious time… get yourself an agent who will go to work for you and find your dream home in San Diego!
SELLER ADVICE:
Inventory is low – with little competition, sales prices still on the rise and buyers out in full force – sellers are looking at a very optimal time to put their homes on the market. Home inventory levels continue to decline – sellers, this is a prime opportunity for you to sell, but you MUST sell smart. What this means is you need to price your home right, make sure your home is in show-ready condition and do what you must to be that 'next-to-sell' home.  If your home is over 15 years old and in original condition, I highly recommend you look into doing basic remodeling and staging work. If the cost of remodeling or staging sounds too pricey, never fear, we will front the cost to get you more money for your home with shorter time on market!