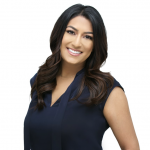 Mia Kumar
Real Estate Advisor
A little about me
Real estate transactions can be complex, and you deserve the help and representation from an agent who will have your best interests in mind.
I am committed to providing impeccable service focused on the individual needs of each and every client. My goal is to see all my clients succeed in all their real estate investments, and overcome market challenges, making every real estate experience as smooth as possible. My attention to detail and first-class service continue well beyond the real estate transaction, to lasting relationships with my clients years after the final papers are signed.
I am continuously educating myself in the latest real estate marketing trends to obtain the knowledge, tools, and technology to ensure every listing is effectively marketed on and offline.
If you're thinking of buying and/or selling, it pays to consult the expertise of an honest professional.