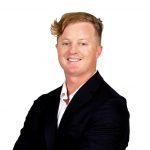 Vince Kelly
Real Estate Advisor
A little about me
Vince Kelly is a San Diego native, born in Carlsbad, graduated from San Diego State University, has been living up and down the San Diego coast for the better part of the decade, and is a hopeful Padres fan. Entering into his fourth year in the real estate industry, Vince adds a social, intelligent, and customer service-driven mindset to the True Local team, helping bring his clients to the promised land of homeownership and profitable transactions.
Combining his business acumen, many years working in the service industry, local real estate expertise, and his overall love for San Diego, working with Vince will yield confidence in the process as well as a relationship that will extend well past your closing day.
When he is not assisting his clients, Vince is an avid surfer and two-time published author. You can also find him playing home concerts for his puppy as a slightly above-average guitarist or taking in a game at a local restaurant.
Above all else, Vince is here to make your home buying process the best it can be.